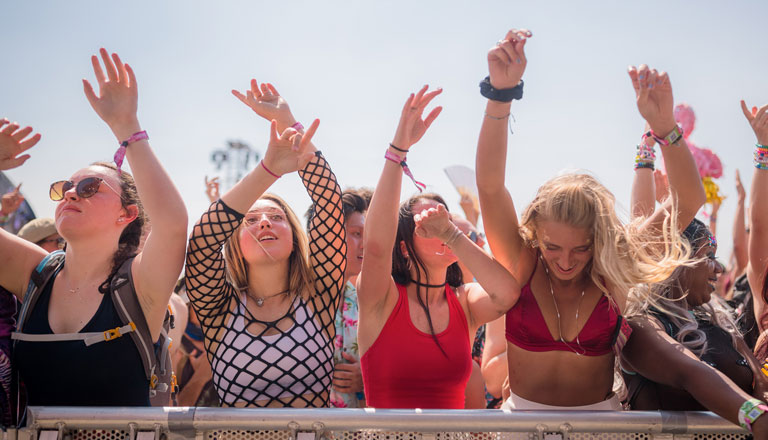 City Shuttles
City Shuttles offer round-trip transport from the below SoCal locations. Our comfy, spacious coach buses will get you to the festival and back at a fraction of the cost of other services! City Shuttles arrive at the start of HARD Summer and depart when it ends.
Check-In
When you arrive at the shuttle pickup location, be prepared to display your confirmation on your mobile device, along with a valid photo ID, and our staff will check you in. The wristband you receive will be your shuttle pass for the day.
Please do not be late, as the shuttle will depart on schedule and will not wait for late passengers! All sales are final, and refunds will not be given for late passengers who miss their bus.
At the festival, the shuttle will drop you off at the Official Insomniac Shuttle Lot. When the event ends, please return to the same lot to board your shuttle. Starting at 12 AM, city shuttles will depart as the buses fill.
We look forward to transporting you to the festival!
Important Note for Passengers
Before the shuttle leaves, please allow yourself substantial time to find parking, walk to your shuttle, and check in with your shuttle manager.
The shuttle will not wait for late passengers!!! We will not offer refunds if you are late and miss your shuttle. The shuttle does not come back again to pick up more passengers and will not return until the end of the night.
Lastly, we do not guarantee parking. We have chosen these shuttle departure locations in the most convenient areas possible for street parking/public parking and shuttle loading, but we do not guarantee parking, nor are we liable for your car. Please feel free to check out your shuttle departure location beforehand for the most thorough planning! Also consider taking a rideshare to your departure location on the day of the show.