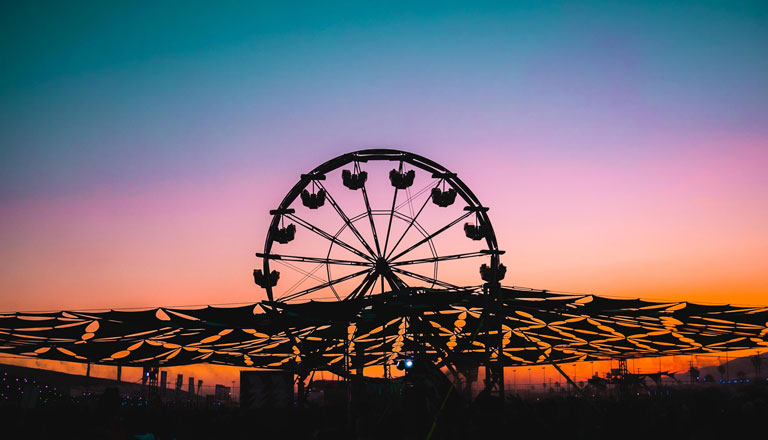 Accessibility
HARD Summer Music Festival is a fully accessible event, and we are dedicated to continually improving our efforts to ensure you have access to all the festival amenities. We welcome and encourage all feedback and suggestions from our patrons. The following explains the services provided this year. For any accessibility-related questions please contact us and we will do our best to help you have an awesome experience.
Access Center
Please Note: You must stop here to get your ADA wristband credential.
There will be an Access Center conveniently located inside the entrance of the venue. At the Access Center you can:
Get your ADA wristband credential.
Get your ADA questions answered.
Learn about other accessibility services
Wristband Policies
ADA Wristbands are good for the whole weekend
DO NOT remove your wristband for the duration the festival
One companion wristband will be issued for each disabled patron, exceptions will be made for families with young children
If a disabled guest wants to switch their companion, please bring the old companion wristband to the Access Center to be reissued
Accessible Viewing Areas
There will be accessible viewing areas made available to ADA patrons who may need to see above the crowd on a number of HARD Summer Music Festival's stages. To gain access to these areas, please visit the Access Center.
Accessible Viewing Area Policies:
Companions may be asked to stand if capacity is reached
These are non-smoking areas
Patrons are not allowed to save spots
Parking
A separate ADA lot will be available for patrons with valid handicap placards, plates and/or permits, as well as the applicable proof that it belongs to them. This is located in the Purple Lot. To enter this lot, use Gate 3 on Cherry Avenue. Please be aware that the Orange and Yellow Lot entrance has stairs.
*Please note that it is against the law to park in an accessible parking space without the required ADA credentials or to fraudulently use someone else's in order to gain access to ADA parking spots.*
Wheelchair Accessibility
The venue is fully navigable for people with mobility disabilities. There are accessible pathways connected throughout the venue including parking, entrances, stages, vendors and all other activity areas. We encourage all guests to utilize personal forms of transportation, including wheelchairs and scooters. If you need to recharge your motorized wheelchair, you may do so at the Access Center. Patrons should bring all cords and accessories needed to charge their devices. Chargers must use a 110-volt, 20 amp circuit.
We will not be providing wheelchair or scooter rentals.
Additional Services
ATMs & Concessions: All ATMs and concessions are fully accessible and located throughout the venue. If assistance is required, please confer with a festival staff member.
First Aid: We have several First Aid locations throughout the venue, noted on the festival maps and mobile app. Professional medical staff can help you with your medical needs at these locations.
Special Dietary Needs: HARD Summer Music Festival will have food vendors that provide gluten-free dietary options. For those with special dietary needs beyond the festival food service, please contact us at contact us for further information.
Service Animals
Service animals are permitted throughout the festival grounds; however, this does not include emotional support animals, therapy animals, or companion animals. Only legitimate service animals will be allowed within the festival footprint. Pets are not allowed and will be turned away.
Pets are not allowed and will be turned away. Only legitimate service animals that are properly trained and under the proper care of their owners will be provided with the appropriate credentials.
All service animals must remain by the handler's side at all times and must be harnessed, leashed, or tethered, unless these devices interfere with the service animal's work or the individual's disability prevents using these devices. In that case, the individual must maintain control of the animal through voice, signal, or other effective controls.
Service animals must be housebroken and should use the service animal relief area.
Anyone bringing an animal will be responsible and liable for any damage or injury caused by the animal.
All animals should have legally required vaccinations that may be checked.
Effective Communication Requests
To request audio describers for any performance, please contact us. Requests must be made no later than 14 days before the event to allow for sufficient processing time. To request ASL interpretation for any performance, as well as closed captioning, braille/large font print, guided tours, and/or other forms of effective communication, please contact us. Requests must be made no later than 30 days before the event to allow for sufficient processing time.
Related